2023-2024 Enrollment Information
Registration Checklists
Below are the checklists with enrollment steps for new and returning students to follow. There are also steps detailing where parents and high school counselors should support their students. Please follow the checklist of your desired program as you go through the application process.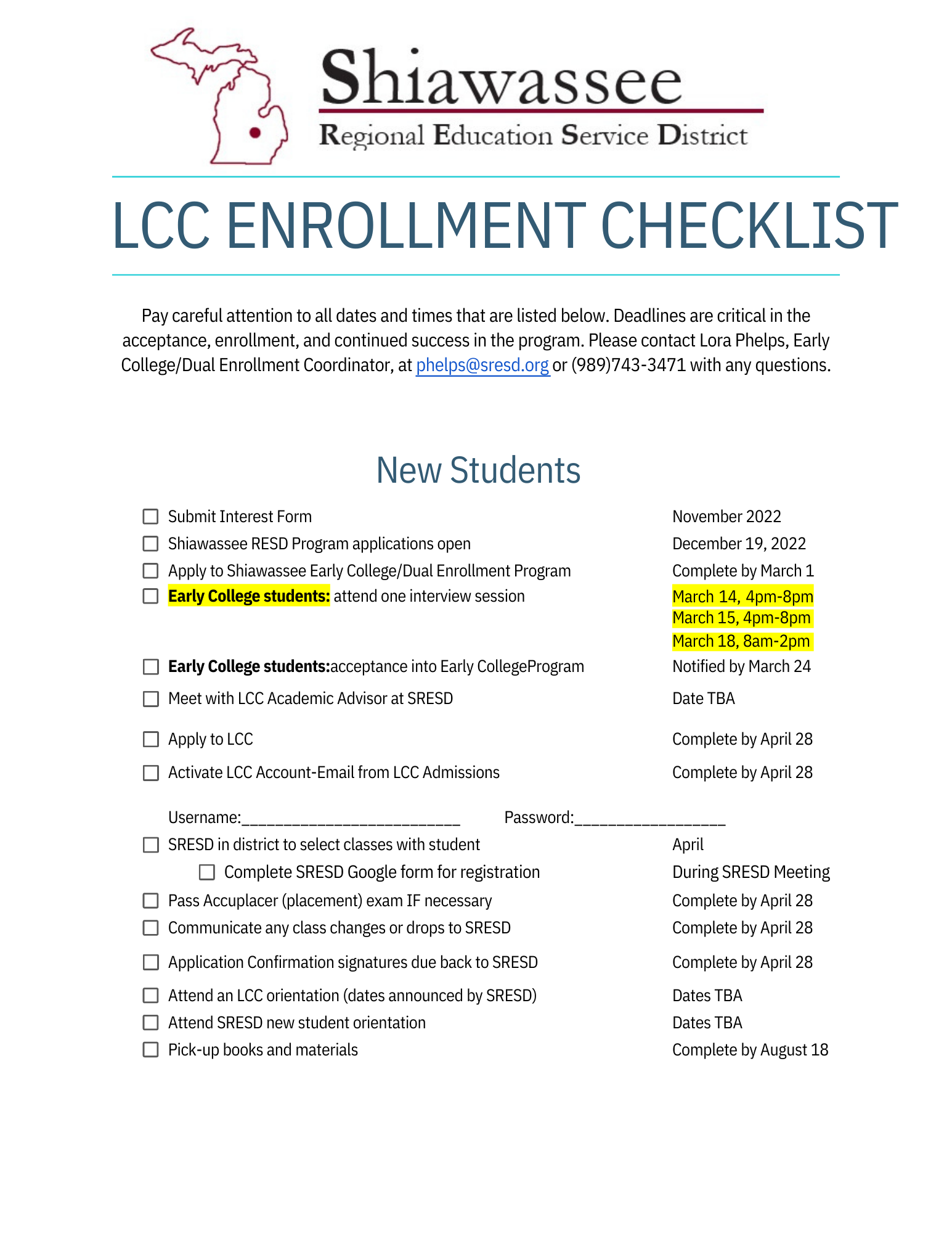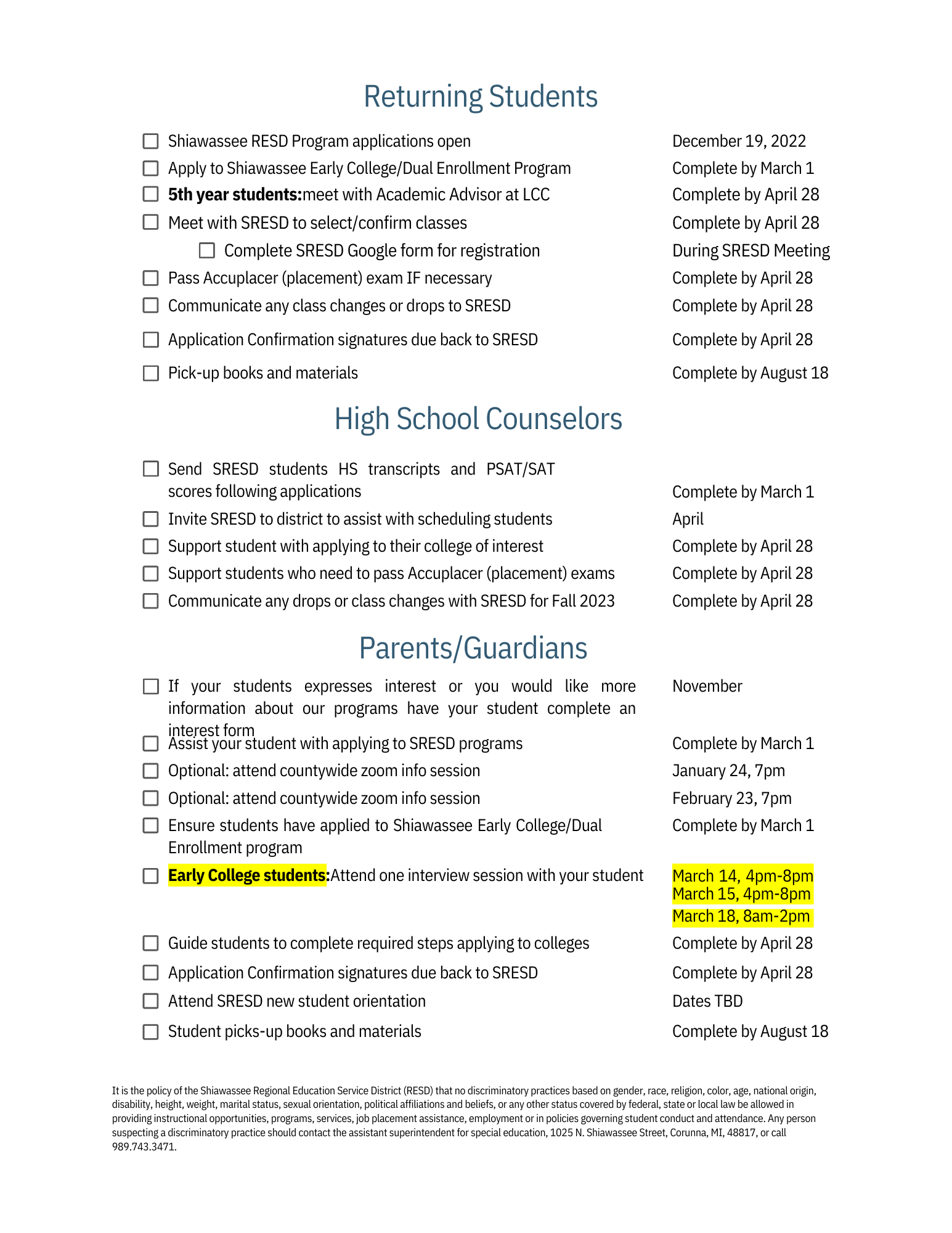 Baker Enrollment Checklist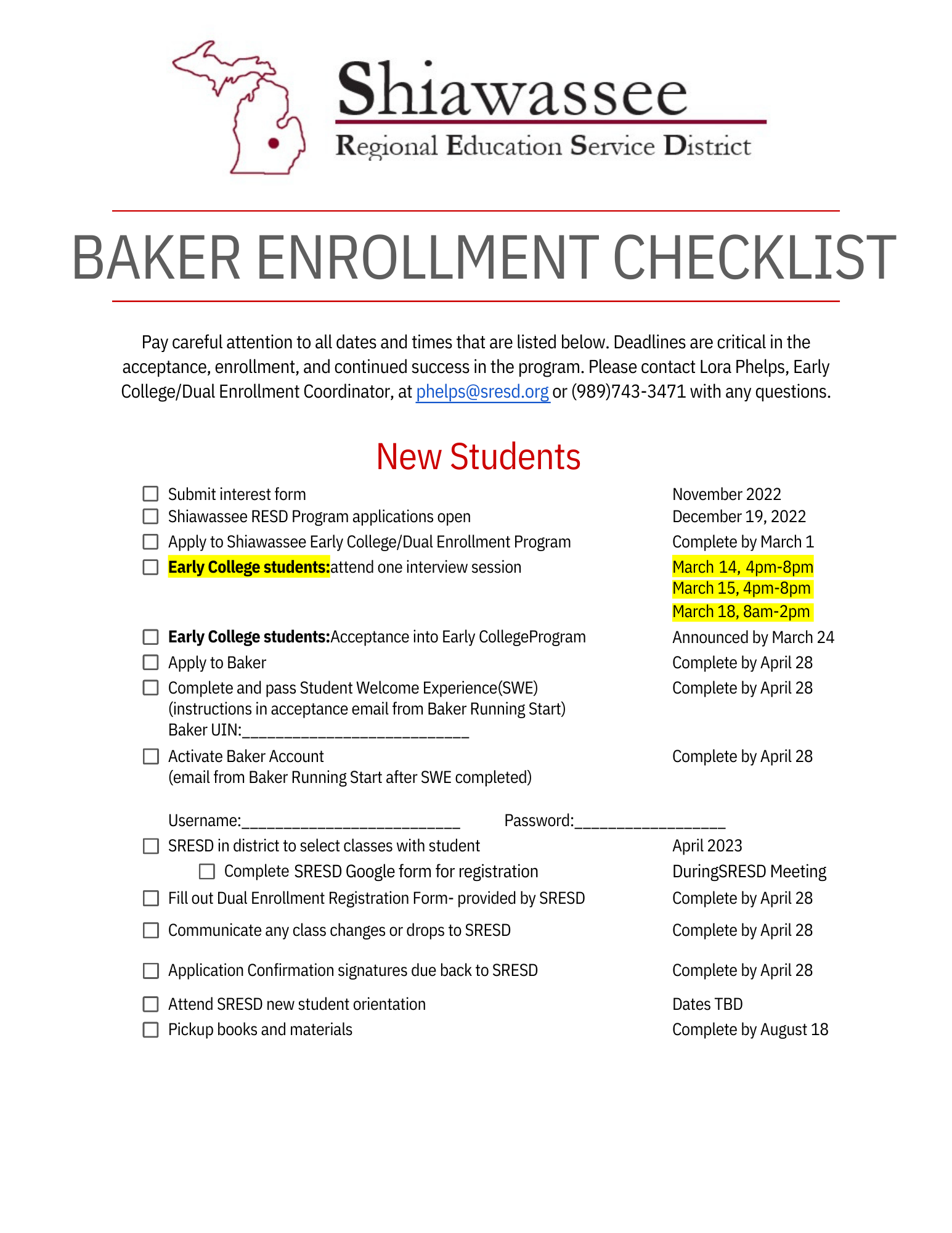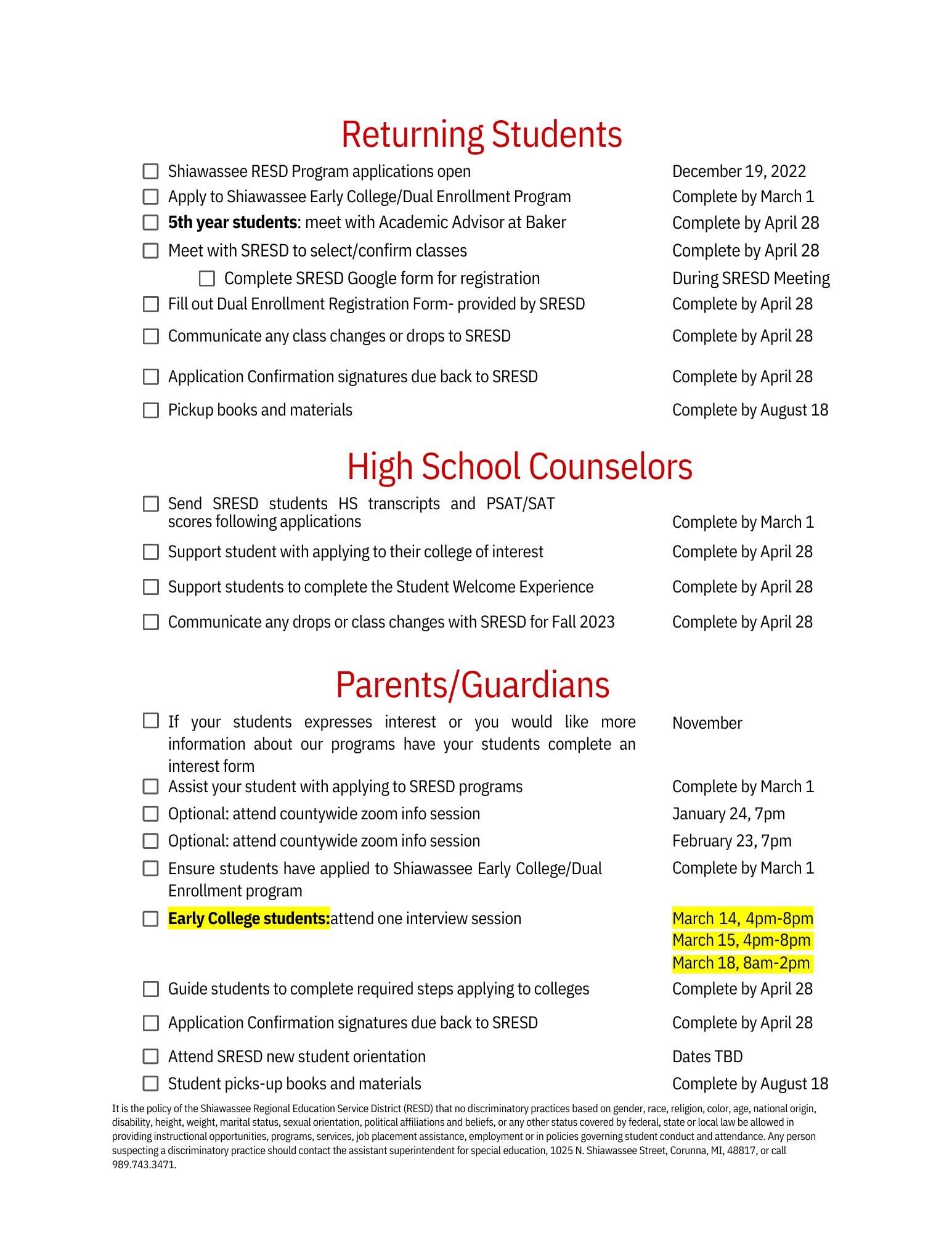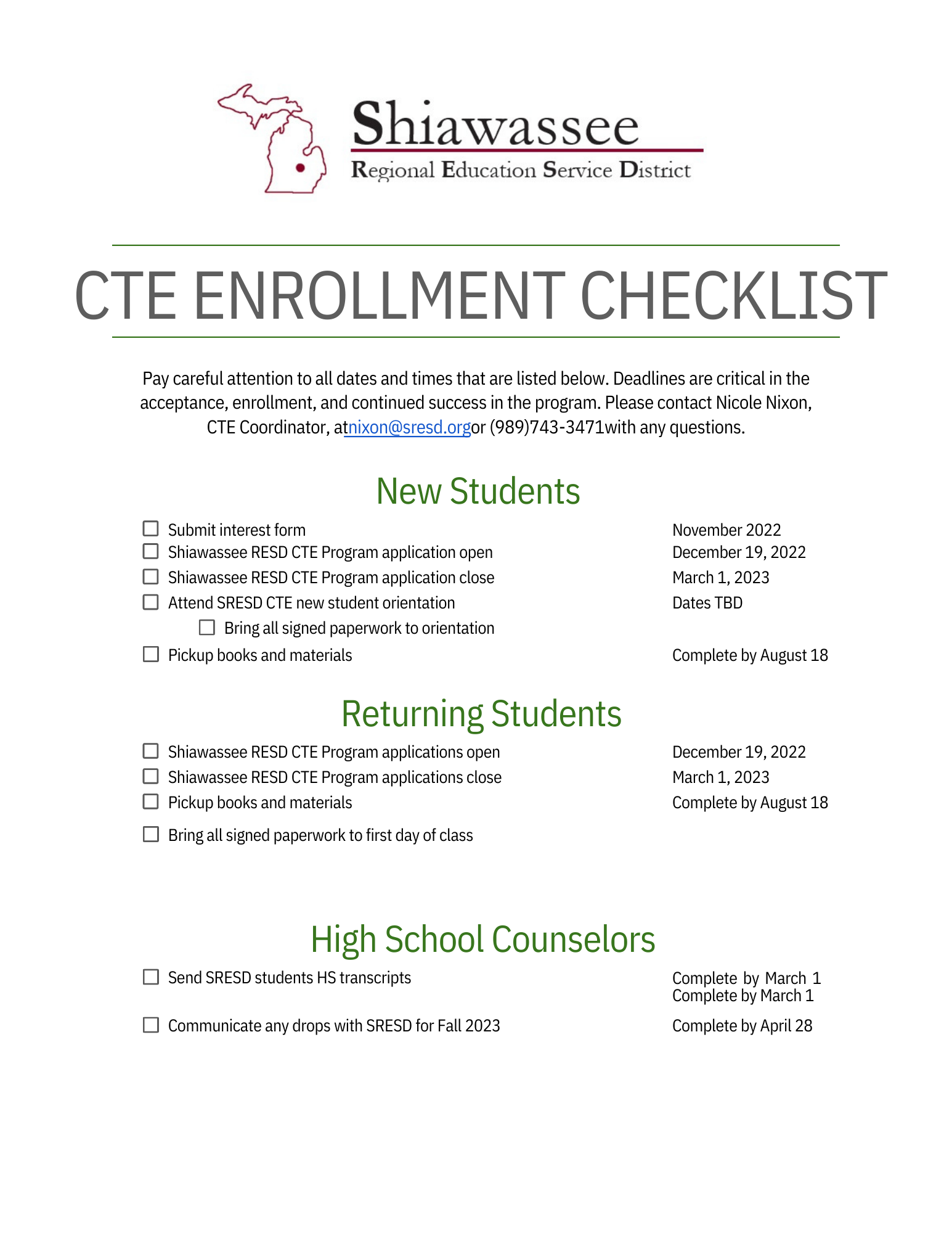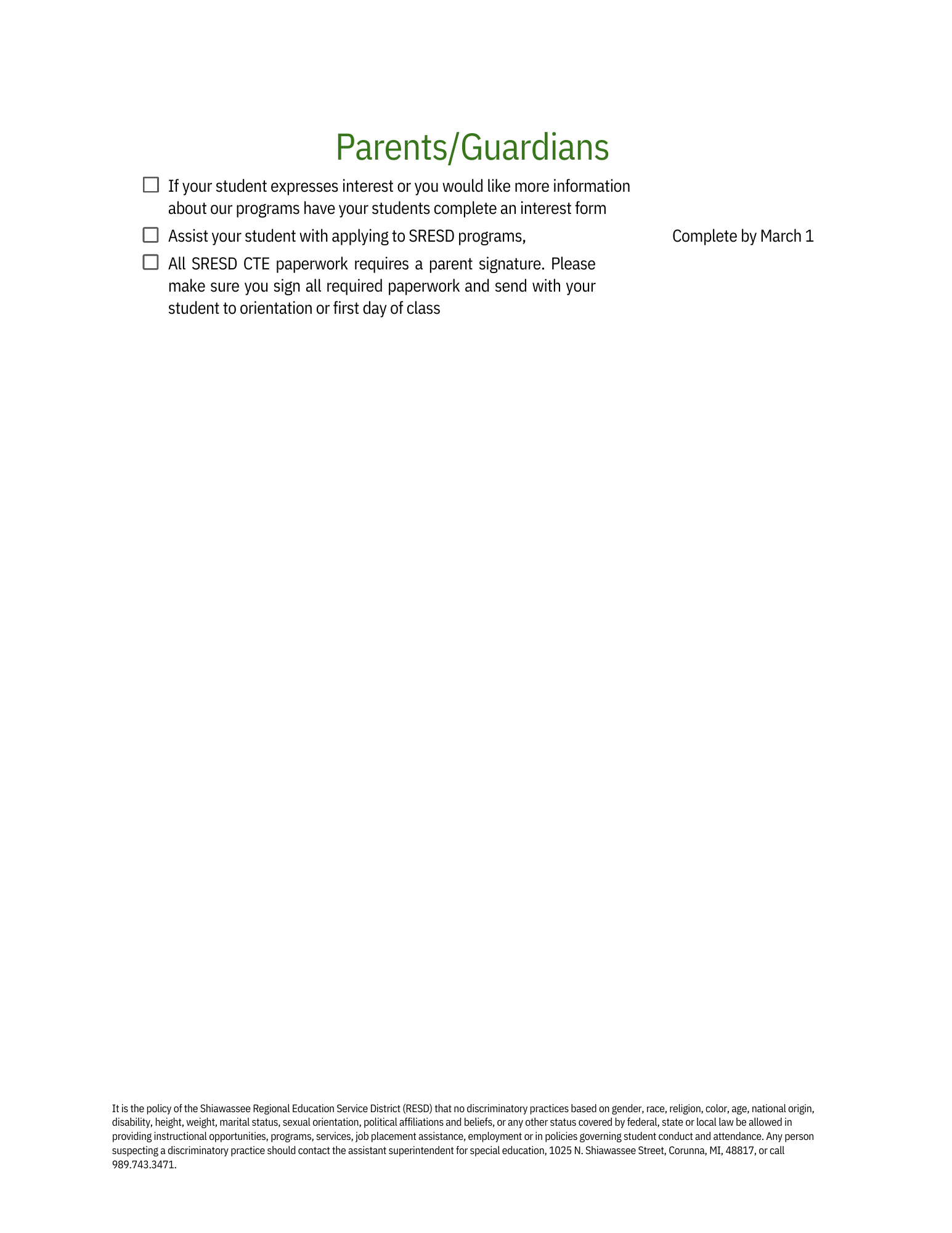 Mott Enrollment Checklist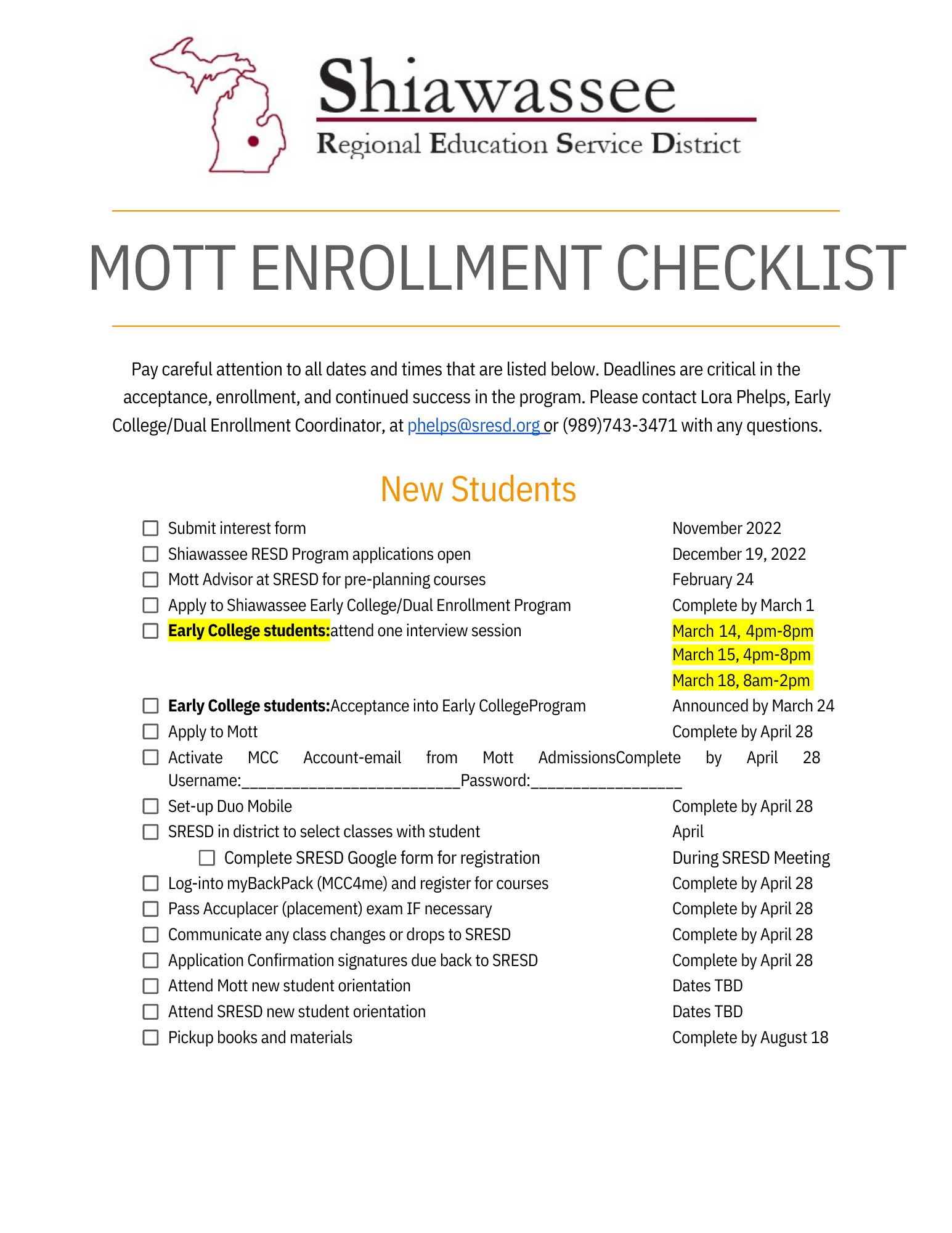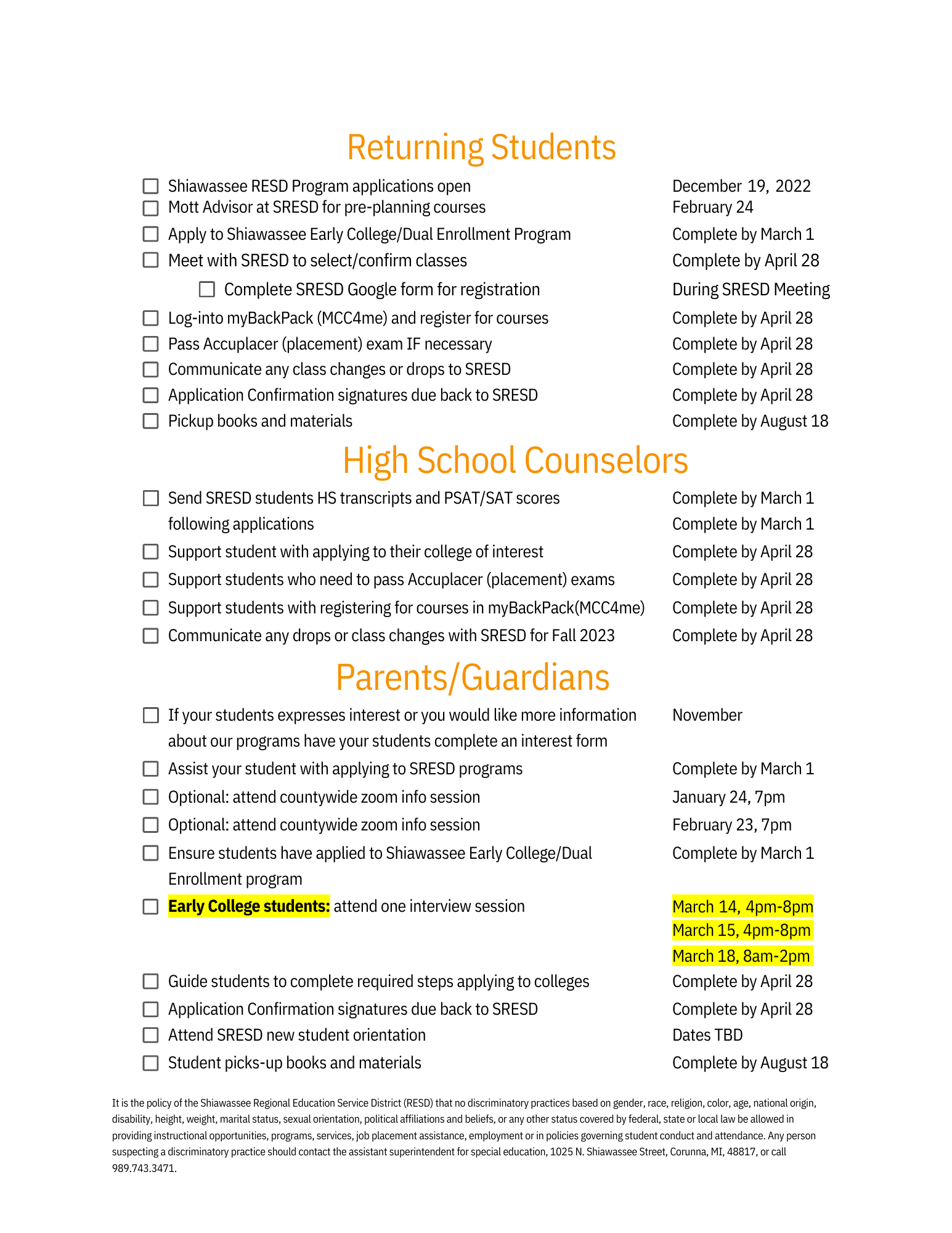 23-24 Program Applications
The applications for SRESD CTE, Dual Enrollment, and Early College programs open on December 19th. The applications will be linked here at 8am on December 19th.
The applications for all SRESD programs will close on March 1st. It is important to follow the checklists above and meet all deadlines to ensure participation in the desired program.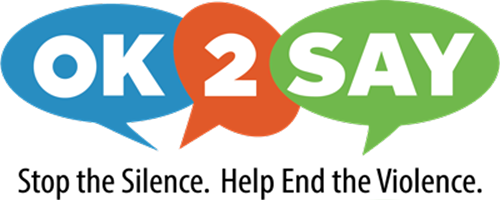 A hero doesn't necessarily have to wear a cape and tights, maybe a hero speaks up for what's right. Maybe that hero could be you. If you see or hear something that doesn't seem right, you can submit a confidential tip to OK2SAY. OK2SAY allows anyone to confidentially report tips on criminal activities or potential harm directed at Michigan students, school employees, or schools. Protect yourself and others by using OK2SAY. Because if you won't, who will?