TRAC Assistance
The Office of Career and Technical Education (OCTE) developed the Technical Review, Assistance, and Compliance (TRAC) process to meet state and federal requirements for monitoring subrecipients and to provide technical assistance to local district administrators, teachers, and other staff for continual improvement of state-approved career and technical education (CTE) programs. The TRAC process is designed to:
Assure that local districts have expended state and federal funds appropriately and in compliance with laws, regulations and policies applicable to Carl D. Perkins federal funds and State School Aid Section 61a(1) funds
Review and verify accurate data collection and reporting which will result in consistent statewide data to be used for Core Performance Indicators (CPIs)
Analyze, identify, and change policies and activities that hinder program quality and student achievement
Ensure that equal educational opportunities are provided to all students, including full opportunity to participate in programs, activities, and job opportunities and to benefit from services
The TRAC process also serves to identify local and regional strengths, best practices, and areas for program improvement and to facilitate communication and information exchange that will assist districts with such challenges as:
Improving program quality
Improving program linkages with state and national standards
Increasing support for other state initiatives
Expanding student opportunities to achieve national certification and credentials for CTE studies
Please see the links below for helpful documents: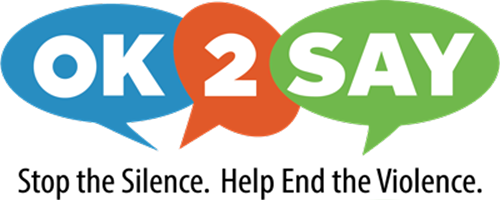 A hero doesn't necessarily have to wear a cape and tights, maybe a hero speaks up for what's right. Maybe that hero could be you. If you see or hear something that doesn't seem right, you can submit a confidential tip to OK2SAY. OK2SAY allows anyone to confidentially report tips on criminal activities or potential harm directed at Michigan students, school employees, or schools. Protect yourself and others by using OK2SAY. Because if you won't, who will?