Welcome to the Business Department
Shiawassee RESD Business Office provides business support services to both local districts and other community organizations. Currently complete business support is provided to three (3) local districts and payroll services to five (5) local districts as well as business services to SATA.
Business Office
Susie Honsinger
Fiscal Services Coordinator LEA
Jenifer Dodge
Accounting Clerk
Stephanie Garber
Accounting Clerk
Yvonne Brown
HR Coordinator
Dawn Luark
HR Coordinator
Lindsey Buehler
Finance Coordinator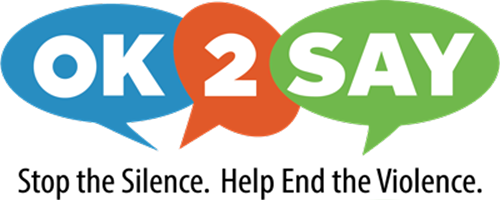 A hero doesn't necessarily have to wear a cape and tights, maybe a hero speaks up for what's right. Maybe that hero could be you. If you see or hear something that doesn't seem right, you can submit a confidential tip to OK2SAY. OK2SAY allows anyone to confidentially report tips on criminal activities or potential harm directed at Michigan students, school employees, or schools. Protect yourself and others by using OK2SAY. Because if you won't, who will?