Employer Information
The Shiawassee Regional Education Service District (SRESD) is anticipating being awarded a grant to provide a Youth Employment and Training Program through GST MiWorks! The summer and year round Employment and Training Components will allow us to serve at-risk youth in Shiawassee County.
Enclosed please find the Worksite Request Form that will assist us in filling your employment needs. Please complete the form and return it to our office. Our staff will contact you to finalize the details. If you have a specific dress code please complete the attached Support Service Form. If funding is available and a student is available, we will place them at your business.
Here are the Details:
Wages and workers compensation is paid by the SRESD.
Open to qualifying youth ages 14-18 (subject to change).
Students will have educational activities to attend. Employers will receive a schedule of all student activities.
A Youth Employment Specialist will visit your site regularly to monitor the student's progress.
Employers have the option to interview the student(s).
There are two types of placement:
Individual: The student is usually more mature and does not require as much supervision and can work more independently.
Roving Crew: Six to Eight students will rotate worksites with a SRESD crew supervisor. Crews are available on a flexible schedule (see attached form). Summer Only
After completing your request please return it via fax to 989-743-9601 or mail to:
SRESD
1025 Shiawassee Street
Corunna, MI 48817
Questions? call 989-743-3471
We look forward to working with you!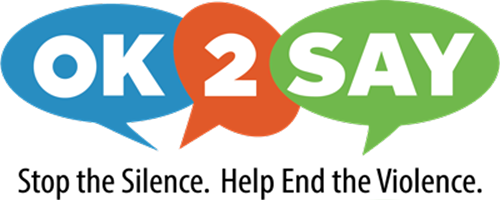 A hero doesn't necessarily have to wear a cape and tights, maybe a hero speaks up for what's right. Maybe that hero could be you. If you see or hear something that doesn't seem right, you can submit a confidential tip to OK2SAY. OK2SAY allows anyone to confidentially report tips on criminal activities or potential harm directed at Michigan students, school employees, or schools. Protect yourself and others by using OK2SAY. Because if you won't, who will?