SCECH Info & Applications
MDE Continuing Education
Please review the document below for more information from the Michigan Department of Education regarding educator certification.
Important Information on Certificate Renewal
The Michigan Department of Education has created a new system for educators to renew their certification. The new Michigan Online Educator Certification System (MOECS) is a secure web-based application. Educators will use MOECS to apply for certificates, renewals, duplicate certificates and pay certification fees using a credit card.
Renew Certificate or License
If you are using SCECHs to renew your certificate or license in MOECS, you need to locate your Personal Identification Code (PIC) on MOECS and place it in the Secure Central Registry (SCR) to have your SCECH credits appear in MOECS.
Once your PIC is in the SCR, any SCECHs already uploaded in the SCR should appear in MOECS within four (4) business days.
College Credits
College credits are not transferred into the Secure Central Registry as SCECHs. MOECS has a separate location on your account to record the college credits you have earned. After you have entered MOECS and updated your profile, there will be a menu button on the left side of your screen to "View/Update College Credit".
MDE Educator Services
Professional Development SCECH Application
Instructions
Complete the form and submit it through the above link
Once submitted, you will receive an email with the application attached
Follow the instructions within the email to complete the process
NOTE: Application MUST be submitted 30 days prior to the first day of the event.
Submit the application filled out completely and signed
Submit a detailed Agenda with times and total clock hours
Participants
Attend the entire event to earn SCECH
Complete an online evaluation in Secured Central Registry (SCR) within 30 days from upload to MDE to receive SCECH credit for the event.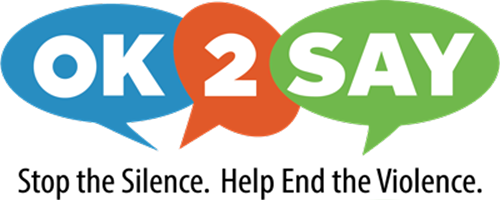 A hero doesn't necessarily have to wear a cape and tights, maybe a hero speaks up for what's right. Maybe that hero could be you. If you see or hear something that doesn't seem right, you can submit a confidential tip to OK2SAY. OK2SAY allows anyone to confidentially report tips on criminal activities or potential harm directed at Michigan students, school employees, or schools. Protect yourself and others by using OK2SAY. Because if you won't, who will?