Instructional Programs
Center-based programs are available for students with disabilities who demonstrate a level of need that cannot be met in their home school district.
Infant-Toddler Special Education Program
This program provides services for children from birth to age three who have a disability or a significant developmental delay. The goal of this program is to prevent, minimize, and/or eliminate further developmental issues. The Infant-Toddler Team consists of professionals who evaluate and subsequently provide therapeutic services to eligible children. The team includes a special education teacher, school psychologist, school social worker, speech pathologist, occupational therapist and physical therapist.
Program for Emotionally Impaired (EI)
Programs for students with emotional impairments provide general education curriculum through specially designed instruction with a focus on changing behaviors which interfere with learning. It is anticipated that instruction will lead to high school graduation or a certificate of completion based on the student's course of study as identified in the IEP. Local district or center-based programs are provided for students throughout the SRESD.
Deaf / Hard of Hearing
As identified in the student's IEP, services are provided to students with any type or degree of hearing loss that interferes with development or adversely affects educational performance. A medical evaluation is required by an otologist or otolaryngologist. Emphasis is placed on language development, educational skills, and social / emotional factors associated with the hearing impairment.
Program for Moderate Cognitively Impaired (MoCI)
Classrooms for students with moderate cognitive impairments provide individualized programs based on the Supported Independence Curriculum (based on extended grade level content expectations and functional living skills). It is anticipated that functionally based programs will lead to a certificate of completion rather than a high school diploma.
Program for Severely Cognitively Impaired (SCI)
This program serves students with severe cognitive impairments and severe multiple impairments. Classrooms offer a functional curriculum with an emphasis on language, dressing, eating, toileting, and walking using the Participation Curriculum (based on extended grade level content expectations and functional living skills). It is anticipated that this functionally based program will not lead to a high school diploma.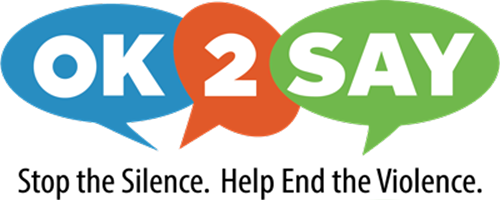 A hero doesn't necessarily have to wear a cape and tights, maybe a hero speaks up for what's right. Maybe that hero could be you. If you see or hear something that doesn't seem right, you can submit a confidential tip to OK2SAY. OK2SAY allows anyone to confidentially report tips on criminal activities or potential harm directed at Michigan students, school employees, or schools. Protect yourself and others by using OK2SAY. Because if you won't, who will?