Parent Advisory Committee - PAC
The PAC is a group of parents established under Michigan Rules for Special Education to advise the SRESD on the delivery of special education services. Free parent trainings are provided to assist parents in being an active participant in their child's Individual Educational Plan (IEP) Team planning process.
Mission Statement
The Parent Advisory Committee (PAC) offers insight and support to the Shiawassee RESD, families, and students with disabilities, regarding special education programs and services.
PAC Meetings
PAC Meeting Location:
Shiawassee RESD, Community Room
1025 N. Shiawassee Street
Corunna, MI
PAC Meeting Schedule
November 21, 2022 - 6:30 PM
February 20, 2023 - 6:30 PM
April 17, 2023 - 6:30 PM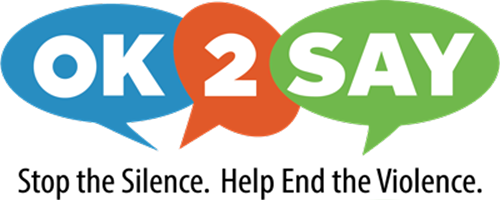 A hero doesn't necessarily have to wear a cape and tights, maybe a hero speaks up for what's right. Maybe that hero could be you. If you see or hear something that doesn't seem right, you can submit a confidential tip to OK2SAY. OK2SAY allows anyone to confidentially report tips on criminal activities or potential harm directed at Michigan students, school employees, or schools. Protect yourself and others by using OK2SAY. Because if you won't, who will?