English Language Arts/Literacy
ELA Standards & Curriculum Resources (K-12)
Michigan's Early Literacy Essential Practices - Every Child, Every Classroom, Every Day!
Research Practice Guides
Read By Grade 3 Resources
Facts for Families
The law states that third graders may repeat third grade if they are more than one grade level behind beginning with the 2019-2020 school year. To learn more, please read the Michigan Read By Grade Three Guide (Oct 2019) or visit MDE's Early Literacy Page and select the Facts for Families: What is the Read by Grade 3 Law?
What is a good cause exemption process?
A specific reason within the law for a child to be promoted to 4th grade. To learn more about the good cause exemption process, visit MDE's Early Literacy Page and select Fact for Families: What is a Good Cause Exemption Process?
For support in accessing or using these resources, contact us at (989) 743-3471.
Disciplinary Literacy Resources
English Learner Supports and Resources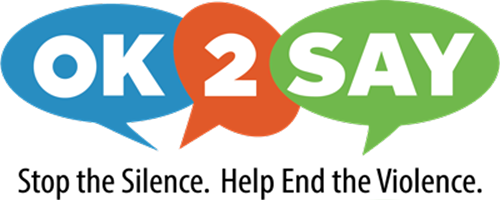 A hero doesn't necessarily have to wear a cape and tights, maybe a hero speaks up for what's right. Maybe that hero could be you. If you see or hear something that doesn't seem right, you can submit a confidential tip to OK2SAY. OK2SAY allows anyone to confidentially report tips on criminal activities or potential harm directed at Michigan students, school employees, or schools. Protect yourself and others by using OK2SAY. Because if you won't, who will?