Programs and Camps
Shiawassee Scholars have an opportunity for a summer camp scholarship during their high school experience. It is recommended to start checking the college web sites in December and January for applications for the upcoming summer camps. Apply as early as possible to the summer camps as programs fill up quickly. As soon as you have applied to the summer camp program, submit your scholarship application to Shiawassee Scholars.
The deadline for Summer Camp Scholarship Applications are due 3/1/2024. Please submit your application as soon as possible to SRESD and to the summer camp itself. Contact Kelsee Gewirtz with any questions you may have gewirtz@sresd.org or 989-743-3471.
College Planning Help & Information
Frank Bernier, Ph.D - offers help with college planning and improving your ACT test scores.
Ryan Czymbor - offers help with improving your SAT test score.
Lora Phelps - Early College and Dual Enrollment Coordinator for the SRESD, can provide information on earning college credit during high school.
New Michigan eLibrary - offers resources for PreK-12 on education, jobs, college and more.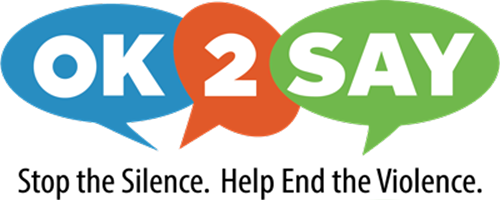 A hero doesn't necessarily have to wear a cape and tights, maybe a hero speaks up for what's right. Maybe that hero could be you. If you see or hear something that doesn't seem right, you can submit a confidential tip to OK2SAY. OK2SAY allows anyone to confidentially report tips on criminal activities or potential harm directed at Michigan students, school employees, or schools. Protect yourself and others by using OK2SAY. Because if you won't, who will?