Bids
Laingsburg Community Schools LED Video Boards
Laingsburg Community Schools is seeking sealed bids for an Indoor Fixed LED Video Board Solution.
Bids should be signed and submitted in a sealed envelope clearly marked "Sealed Bid LED Video Boards" to the following address:
Laingsburg Community School District
8008 Woodbury Road
Laingsburg, MI 48848
Attn: Jackie Carstens, SRESD Director of Technology
Bids will be accepted until 1:00 PM (EST) on August 2, 2021, at which time they will be publicly opened at the Laingsburg High School.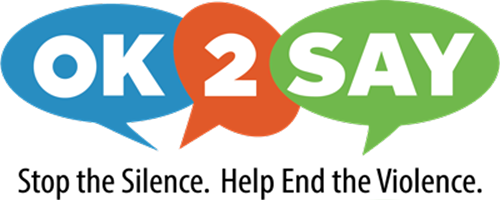 A hero doesn't necessarily have to wear a cape and tights, maybe a hero speaks up for what's right. Maybe that hero could be you. If you see or hear something that doesn't seem right, you can submit a confidential tip to OK2SAY. OK2SAY allows anyone to confidentially report tips on criminal activities or potential harm directed at Michigan students, school employees, or schools. Protect yourself and others by using OK2SAY. Because if you won't, who will?