CTE Teaching Cadet
The applications for SRESD CTE programs are now open . The applications for all SRESD programs will close on March 1st, 2024. Additional information will be provided after students apply. Register here.
Shiawassee RESD's Career and Technical Education Teaching Cadet Program
Course Description
Students will be involved in a fast paced, innovative, hands-on curriculum where they gain knowledge about teaching and learning. Teaching Cadets will develop skills that are helpful in college and beyond, such as presentation, public speaking, writing, communication and reasoning. Students experience the rewards of teaching through clinical placements in their local district as part of their course work. All students are required to observe and participate in a variety of classroom settings at the pre-school, elementary, middle, and high school (grade 9 only) levels, including general and special education. Students will also begin working on their "pre-teaching" portfolio. The course helps prepare students for careers in education as well as entry into college or university teacher preparation programs.
This program is a CTE state-approved program.
Instructional Topics
Developing Inclusive Teaching Practices
Cultivating Healthy Learning Communities
Reflecting on Clinical Experience
College Access
Striving for Equitable Education Systems
Exploring Culture & Identity
Certifications
Health and Safety Training for Licensed Child Care Providers
CPR Certification
CDA or Mi-YDA Credential
Program Prerequisites
Students must have completed the 10th grade of high school and have a minimum 2.0 GPA. Students must also complete and pass a background check.
High School/College Credits
Students who successfully complete Teaching Cadet will earn high school credit and will also have the opportunity to earn articulated college credit.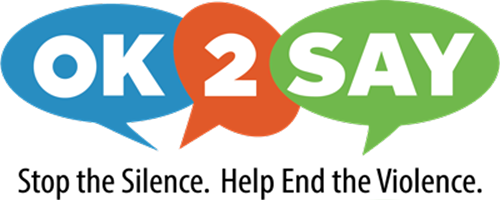 A hero doesn't necessarily have to wear a cape and tights, maybe a hero speaks up for what's right. Maybe that hero could be you. If you see or hear something that doesn't seem right, you can submit a confidential tip to OK2SAY. OK2SAY allows anyone to confidentially report tips on criminal activities or potential harm directed at Michigan students, school employees, or schools. Protect yourself and others by using OK2SAY. Because if you won't, who will?