PowerSchool Resources
Powerschool State Reporting
Manuals/Documentation/Video Tutorials
PowerSchool Student and Parent Portal User Guide
Instructions on Setting Student Attendance Tracks in PowerSchool
By individual student: Select a student and go into their modify info. Screen. And select their track letter (B or C, etc.), and then click submit.
By group of students: Select the range of students by grade or select by hand, and select Student Field Value and in the field area select or type Track. In the new field value area type in the letter (B or C, etc.) and then click submit.
PowerSchool Video Library - Tips and Tricks
PowerSchool New Year Setup- Summer Checklist and Deadlines
In order to make sure we are able to setup your PowerSchool year 22-23 in the timeliest manner for the start of school please make sure to get us the following by or before these deadlines.
Official School Calendar- June 30th
Scheduling Terms (class length term dates)- June 30th
Will you want fees rolled over into 17-18 school year?- June 30th
Bell Schedules- July 24th
Grading Terms (dates when you want grades stored- MP, Sem, Exams, Tri's)- July 24th
Changes to Personnel/Staff- July 31st
Changes in Attendance Codes- July 31st
Changes in Honor Roll- August 11th
Additional Activities that need to be created- August 11th
Grade Scales or Comment Bank- August 11th
PowerSchool End of Year Checklists
PowerSchool End Of Year Tips
Make sure to have students Scheduling Setup screen correct – if this is not correct the rollover will do what this screen shows and your students will not be where you expect them to be for the start of next year.

Seniors that are not returning should be set to next grade 99, next school Graduated Students school – but left as active students
Seniors who are returning should be set to next grade 12, next school back to your building or the alternative ed building they are transferring to – but left as active students
Underclassmen should be set to next grade as the next year grade they will be in – whether they are promoted or retained (if promoted the next year grade will be one up from current grade, if retained next year grade will be same as the current grade) – next school will be the building they will be in next year.
For students who are in Early/Middle College make sure they are coded to return as next grade 12 and next school back to your building. They should also be coded as Early/Middle College on the State Reporting page.

Set Graduates for state reporting – This should be done after the grades are stored for all grade levels after the school year is finished.

On the Transfer Info screen – click on the date of the current enrollment – set the date to the day after the last day the school for seniors and the exit code to the proper one for graduation – such as graduated from general education with diploma and applied to degree granting college or institution.
DO NOT TRANFER THEM OUT or they will not be active to be rolled into the graduated students school during the End of Year Process.

Set Graduation date for transcripts

Select all your seniors that have graduated
Select Student Field Value on the drop down
Field to Change = Graduation_Date
New Field Value = Date you want to print on your transcripts as the graduation date
Submit – verify – if correct Submit
If you wish to set the Graduation_Type select Student Field Value again
Field to Change = Graduation_Type
New Field Value = Diploma or Certificate – depending on what the student selected should have - you – an make them all Diploma and then go back to the Custom Screens – HS Graduation screen and adjust the students that did not get a Diploma

Print a full class rank – this should be done once all grades are stored and final grade changes are completed and the class rank has been recalculated. Once seniors are transferred out to Graduated Students School you cannot get the class rank.
Print a full set of transcripts – especially for the graduating seniors – once they are transferred out to Graduated Students School you cannot get all the class rank information printed on the transcript – save this file for the future – upload the full set to your transcript site.
Scheduling Options for COVID
Recorded PowerTeacher Pro User Guide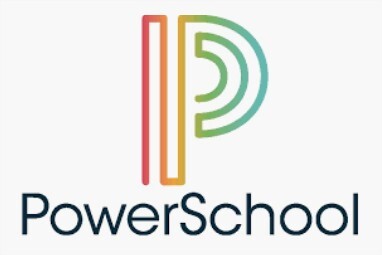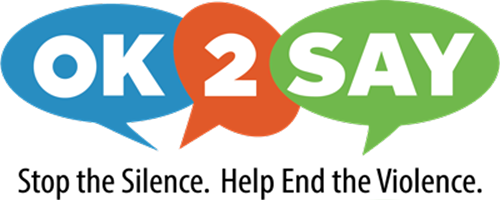 A hero doesn't necessarily have to wear a cape and tights, maybe a hero speaks up for what's right. Maybe that hero could be you. If you see or hear something that doesn't seem right, you can submit a confidential tip to OK2SAY. OK2SAY allows anyone to confidentially report tips on criminal activities or potential harm directed at Michigan students, school employees, or schools. Protect yourself and others by using OK2SAY. Because if you won't, who will?