CTE Electrical
The applications for SRESD CTE programs are now open . The applications for all SRESD programs will close on March 1st, 2024. Additional information will be provided after students apply. Register here.
Shiawassee RESD's Career and Technical Education Electrical Program
Course Description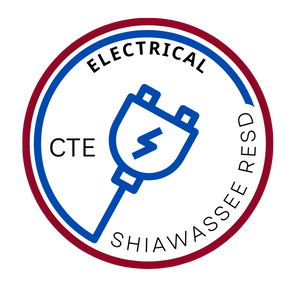 Students in the two-year Electrical Program will be introduced to electrical theory, electrical safety, proper use of tools and equipment, circuits, breakers and fuses, residential wiring, reading electrical blueprints, wiring devices, lighting circuits, conductors and cables, soldering and splicing techniques, low-voltage switching, load calculations, and residential services. Students will learn employment, communication, professionalism, and trade skills necessary for entry-level employment. Students will engage in a variety of activities that balance direct instruction and training with actual hands-on experiences. Students can also earn an OSHA 10 Certification.
This program is a CTE state-approved program.
Instructional Topics
Electrical Safety
Load Calculation
Conductors and Cables
Grounding and Bonding
Electrical Lighting
Motor Calculation
Circuit Breakers and Fuses
Overcurrent Protections
Transformers
Program Prerequisites
Students must have completed the 10th grade of high school and have a minimum 2.0 GPA. Students must be 16 years of age or turn 16 in grade 11 and complete the RESD orientation.
High School/College Credits
Students who successfully complete Electrical Program will earn high school credit and have the opportunity to earn trades hours and NCCER Level 1 certification that can lead to apprenticeship opportunities. Students will also have the opportunity to earn articulated college credit.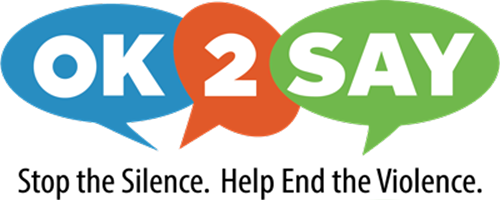 A hero doesn't necessarily have to wear a cape and tights, maybe a hero speaks up for what's right. Maybe that hero could be you. If you see or hear something that doesn't seem right, you can submit a confidential tip to OK2SAY. OK2SAY allows anyone to confidentially report tips on criminal activities or potential harm directed at Michigan students, school employees, or schools. Protect yourself and others by using OK2SAY. Because if you won't, who will?