SAT Information
Scholastic Aptitude Test (SAT)
Register for the December 2, 2023 SAT (without Essay) at www.sat.org at the Owosso Middle School. AFTER making payment, select send scores to 2816 and print your registration ticket.
8th Grade SAT Information Packet December 2023
The December 2, 2023, SAT test for Shiawassee Scholars will be held at the Owosso Middle School, 765 E North Street. Parent drop-off is in the West parking lot.
If your child scores in the top 10-15% of their class at school, consider having them take the SAT test in middle school. The SAT test is the same test that high school students take. If you have an academically talented student they may qualify for gifted programs.
Resources
Below are links to practice sites for the SAT test:
Other Resources
Please contact Kelsee Gewirtz at 989-743-3471 or gewirtz@sresd.org with any questions regarding testing or the Shiawassee Scholars.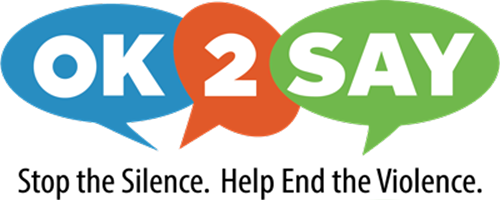 A hero doesn't necessarily have to wear a cape and tights, maybe a hero speaks up for what's right. Maybe that hero could be you. If you see or hear something that doesn't seem right, you can submit a confidential tip to OK2SAY. OK2SAY allows anyone to confidentially report tips on criminal activities or potential harm directed at Michigan students, school employees, or schools. Protect yourself and others by using OK2SAY. Because if you won't, who will?